The annual Job Shadowing Day provides an opportunity for Special Education (SPED) school students to understand and experience the concept of employment and what working life entails beyond the SPED school curriculum.

Organisations can showcase their work environment and offer students a glimpse of what the company does. This initiative provides organisations with an opportunity for staff to interact with persons with disabilities, while also gaining experience and confidence in designing job tasks and activities for them.
Past Engagements

Since 2016, we have organised 7 Job Shadowing Day initiatives, bringing together 70 organisations and 15 SPED schools to impact over 650 students with disabilities.
More recently, Job Shadowing Day 2022 was held onsite at the office premises of 13 participating organisations, marking the resumption of in-person activities since its virtual editions in 2020 and 2021. These organisations hosted a total of 83 students from 14 SPED schools at their premises.

View snippets of what took place at Job Shadowing Day 2022 below; for a fuller coverage, check out our Facebook posts here and here!
Thank you to the companies that hosted Job Shadowing Day 2022: Amazon, BNP Paribas, Bowlchap, Cushman & Wakefield Services, Google, Holiday Inn Singapore Little India, HP Singapore, Kim Choo Kueh Chang, Sankyu Singapore, Sephora, Standard Chartered bank, The Salvation Army Peacehaven Nursing Home and Tropic Planners.

Bowlchap and Fernvale Gardens School
Fernvale Gardens School students were introduced to the kitchen and its F&B operations at Bowlchap. They had a go at making sandwiches, following step-by-step instructions and a demonstration given by the chef. The students also learnt how to properly wrap the sandwich in a takeaway paper and were proud of their handiwork!


---

Tropic Planners & Landscape and Eden School
Eden School students had a tour of the Tropic Planners & Landscape's nursery, including areas for plant-growing areas, propagation and hydroponics. The staff made a continuous effort to engage the students throughout the tour such as getting the students to guess the plant names through scent and sharing the types of plants that have medicinal properties. Lastly, the students also had the chance to pinch crops and seed hydroponics as hands-on activities.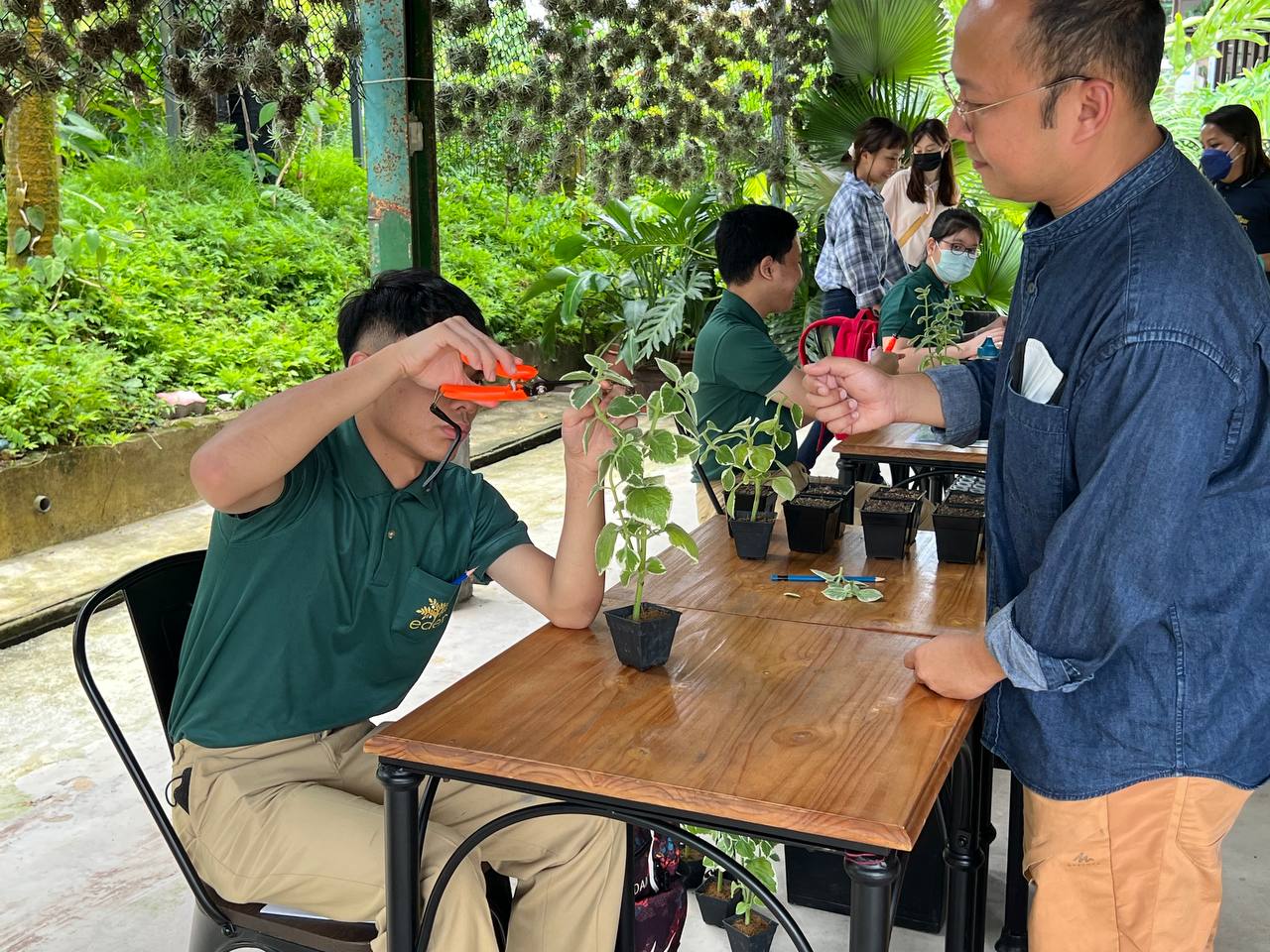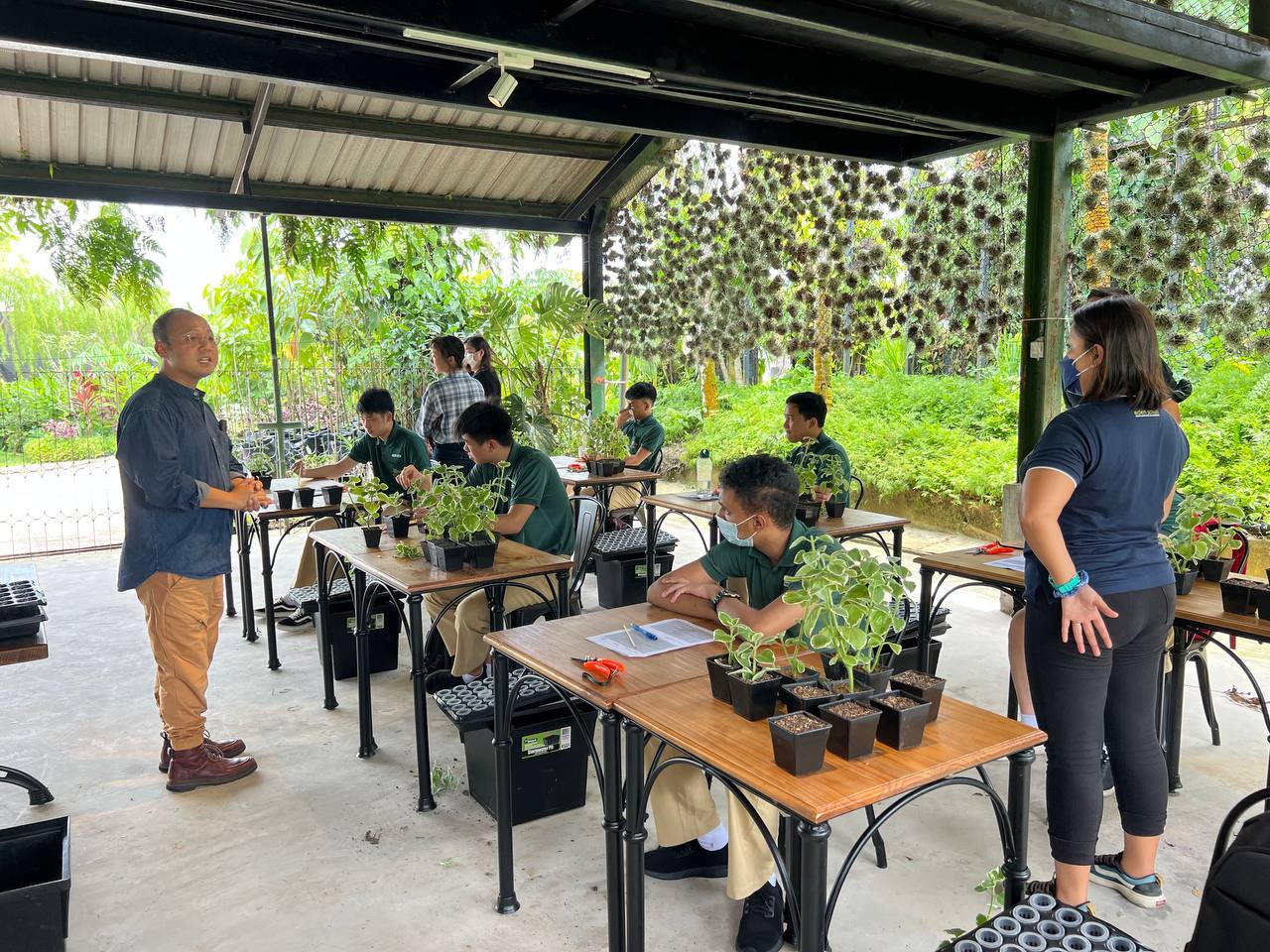 Sephora and Lee Kong Chian Gardens School
The students from Lee Kong Chian Gardens School visited Sephora's regional office to learn more about marketing. The Sephora Collection team explained to the students what a Public Relations (PR) kit is and how it can be creatively featured on social media. The students helped to pack PR kits, with the guidance of Sephora and school staff, and even had the opportunity to film snippets of a TikTok video!