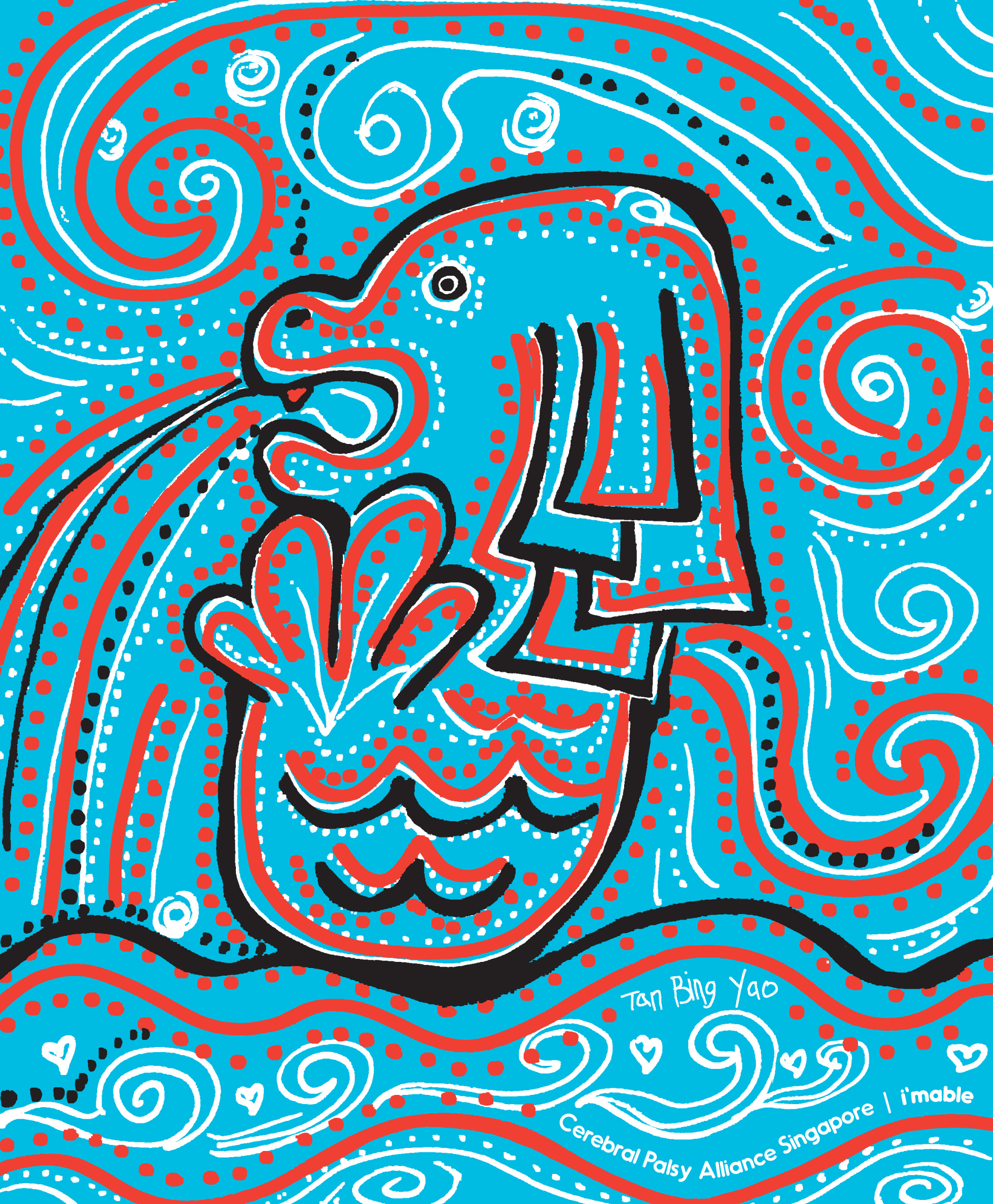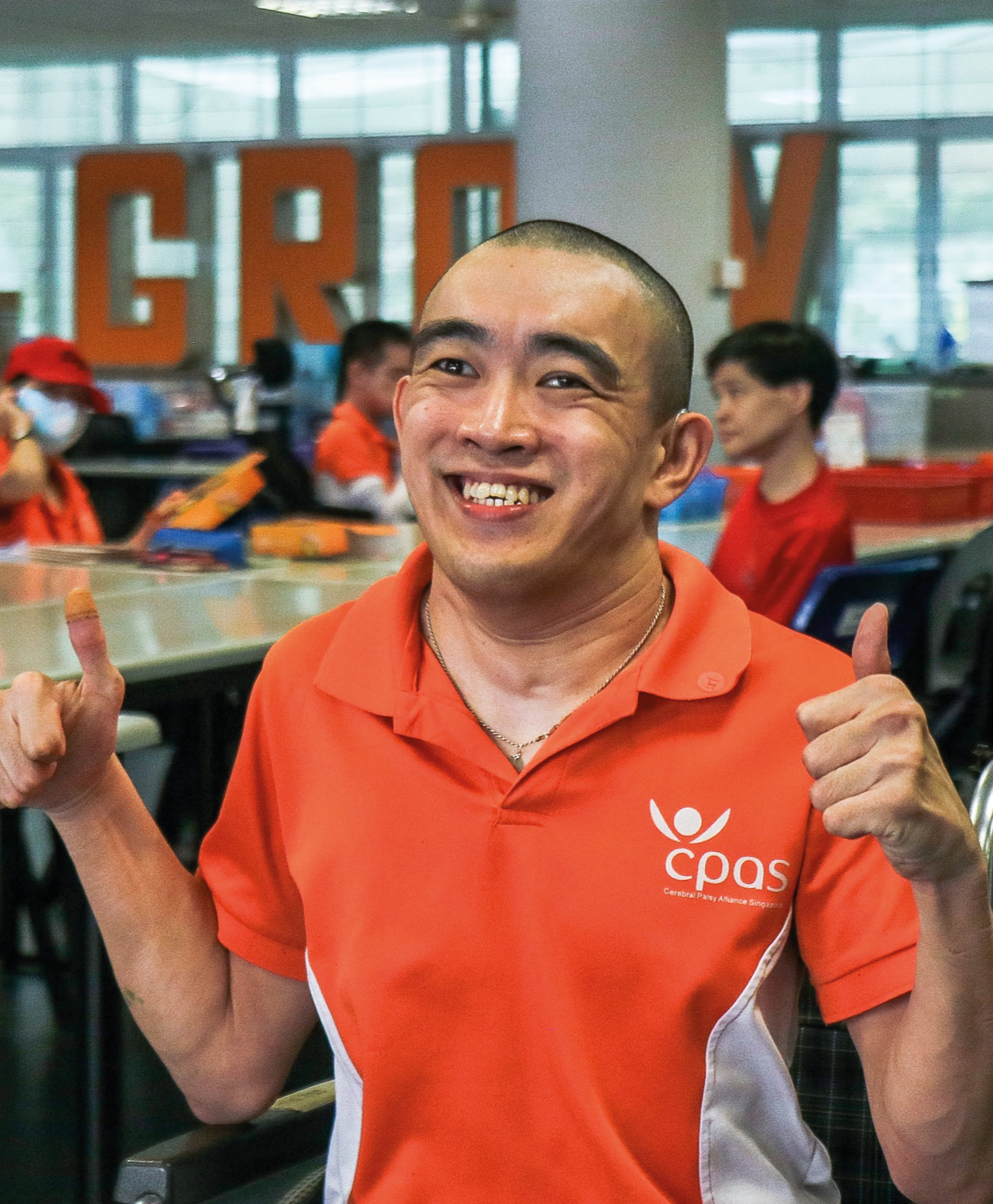 ​
My Little Blue Merlion
Tan Bing Yao, 28
Cerebral Palsy Alliance Singapore | i'mable
​
Tan Bing Yao chose to feature the Merlion in his artwork because of its international reputation as Singapore's national icon. He portrays the resilience and vitality of the Merlion as it skillfully rides the waves amidst strong winds.
The artwork highlights the can-do spirit that many associate with Singapore, which Bing Yao himself exemplifies.
In this artwork, he made use of coloured dots and lines to make the drawing more attractive and unique. A darker background is used against the brighter coloured dots and lines to make the Merlion stand out. Black lines are used to surround the Merlion to give it a more full- bodied look.
He credited his skill to his art teacher, Mr Patrick Yee. Through Patrick, Bing Yao learnt many art techniques, like the use of colours, contrasts, dots and lines, as well as how to work with materials like chalk and charcoal. These mediums give me an array of channels to better express myself."
He considers art as an important means of self- expression should words fail. After falling in love with Japanese culture during a trip to Japan in 2019, he regularly recreates the mountains and food that he saw and ate through his art.
He also has a liking for Doraemon, who also serves as the subject for many of his paintings. He has a Doraemon chain attached to his backpack and uses a Doraemon-themed wallpaper on his phone.
Apart from participating in art programmes, he works for CPAS' gift shop. While he does not speak much, he enjoys interacting with the public and hopes to continue doing so in the future.