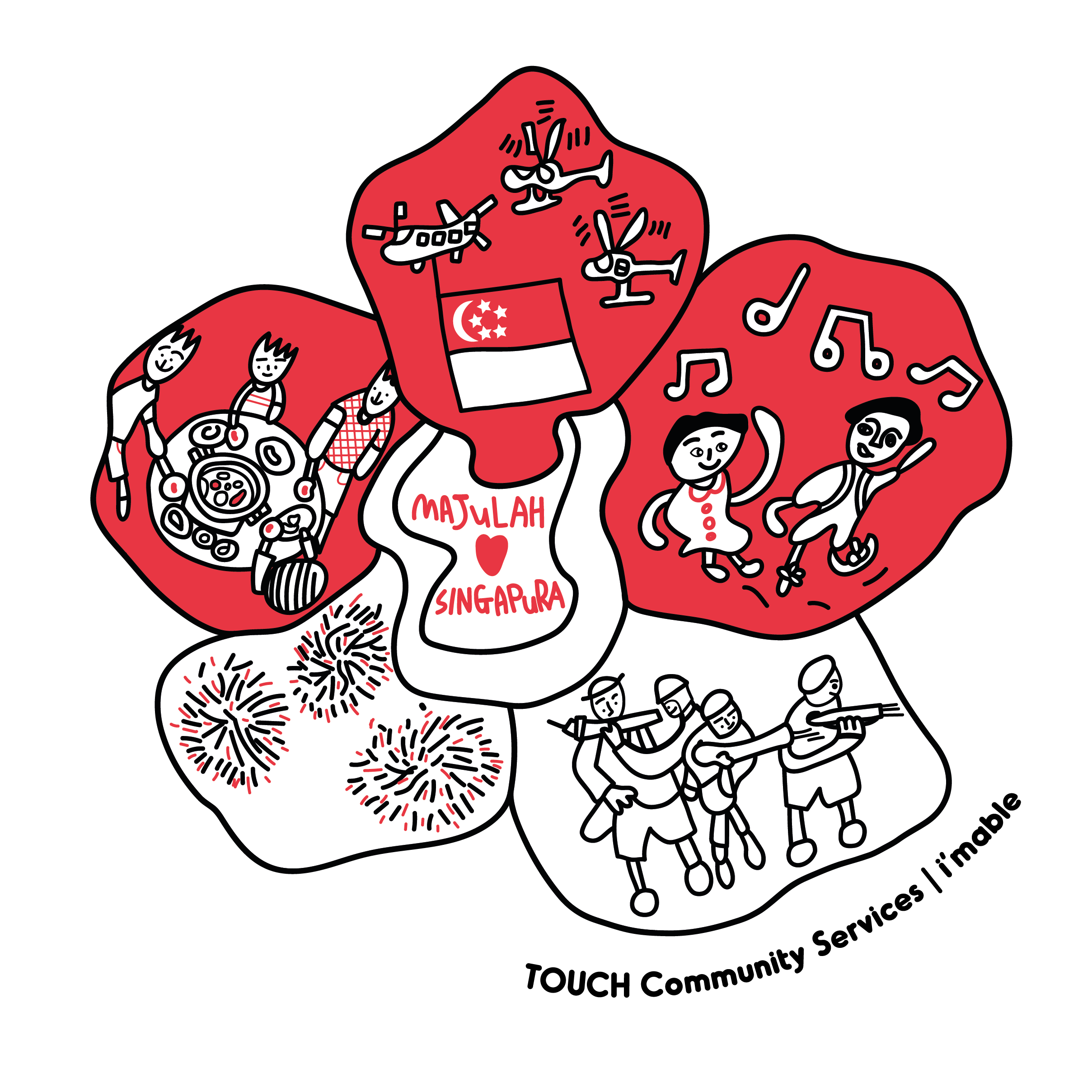 Let's Bloom Onward!
Teo Gyan Lan Annie, 53
TOUCH Community Services | i'mable
Annie leads a very active life – if she's not folding origami, playing badminton and sewing, she's searching for new artistic inspiration or indulging in local cuisines. Amidst this, spending time with her loved ones is what she enjoys most. In her artwork, Annie depicted these precious moments on the petals of an orchid, Singapore's small but resilient national flower.
Read more about the artists and their artworks
here
.