Utama Collection
Bespoke Scarf and Brooch Gift Set by the Collective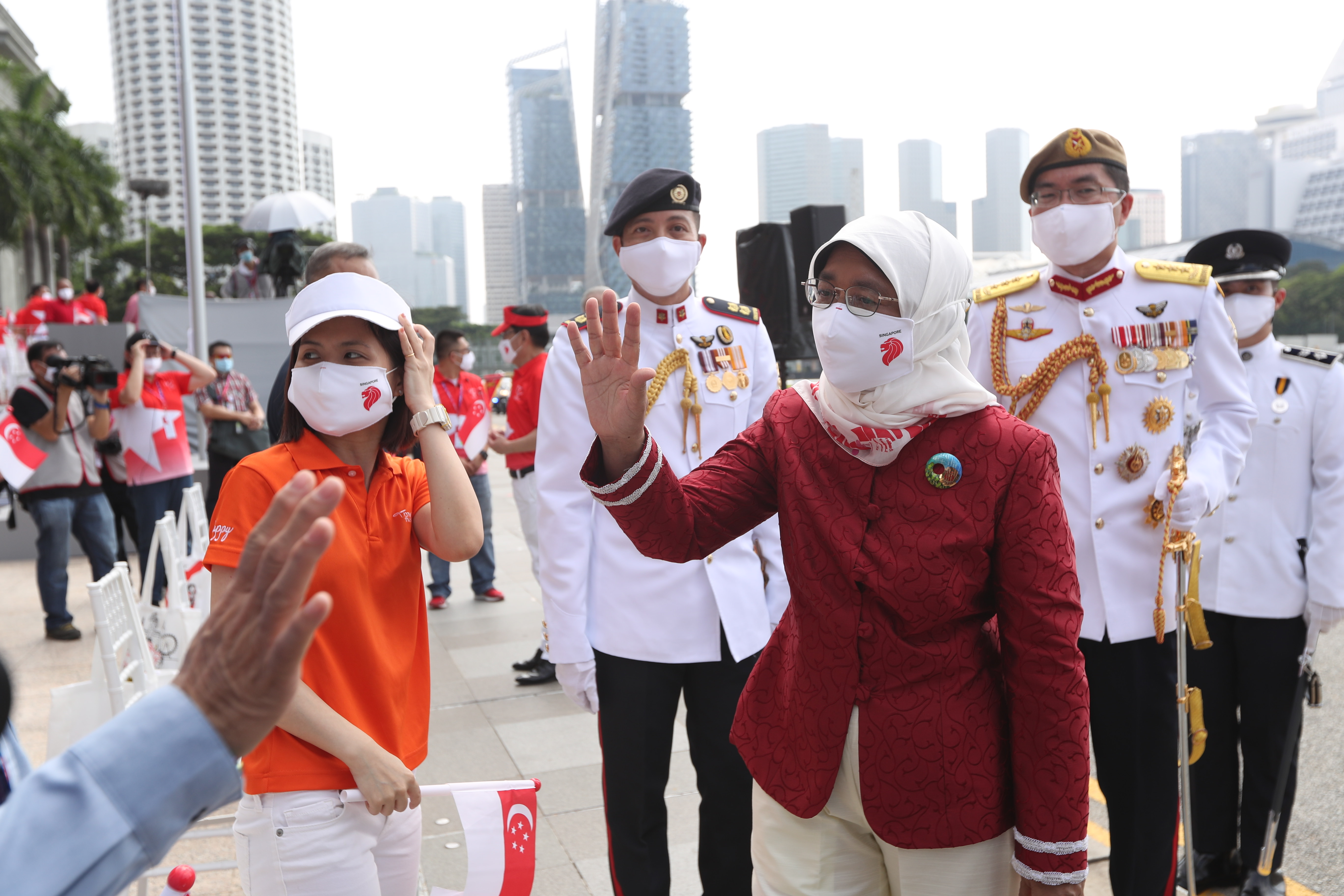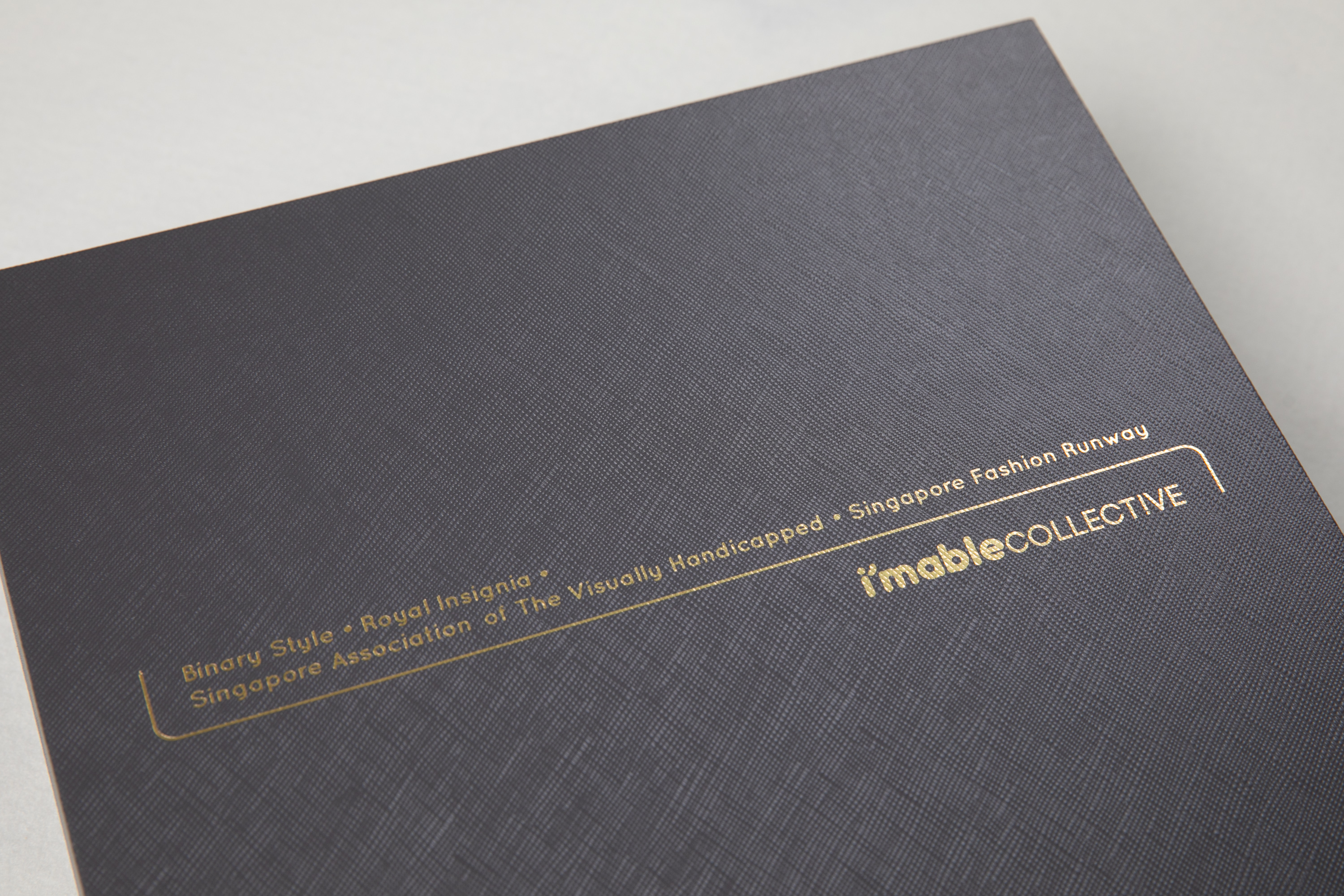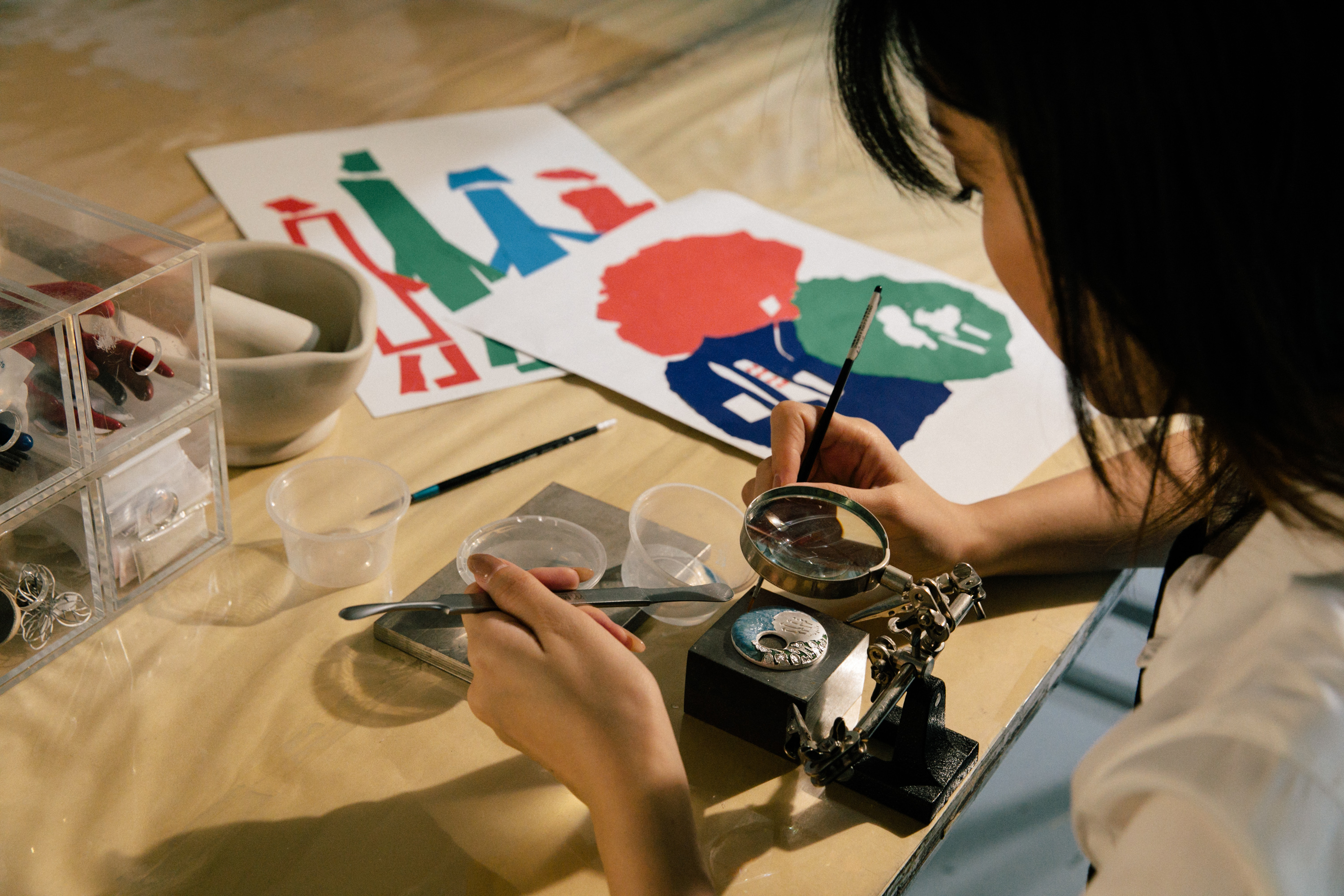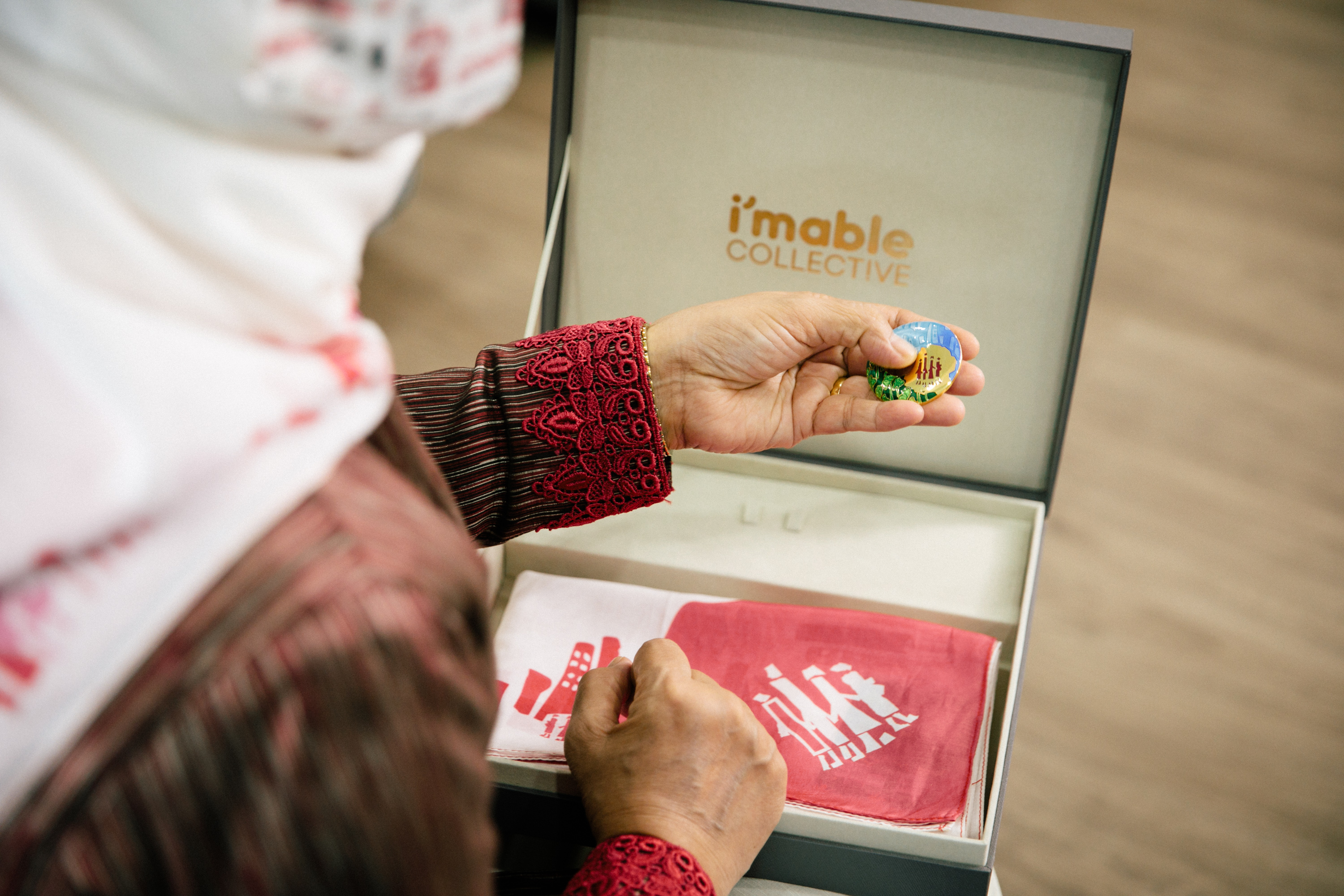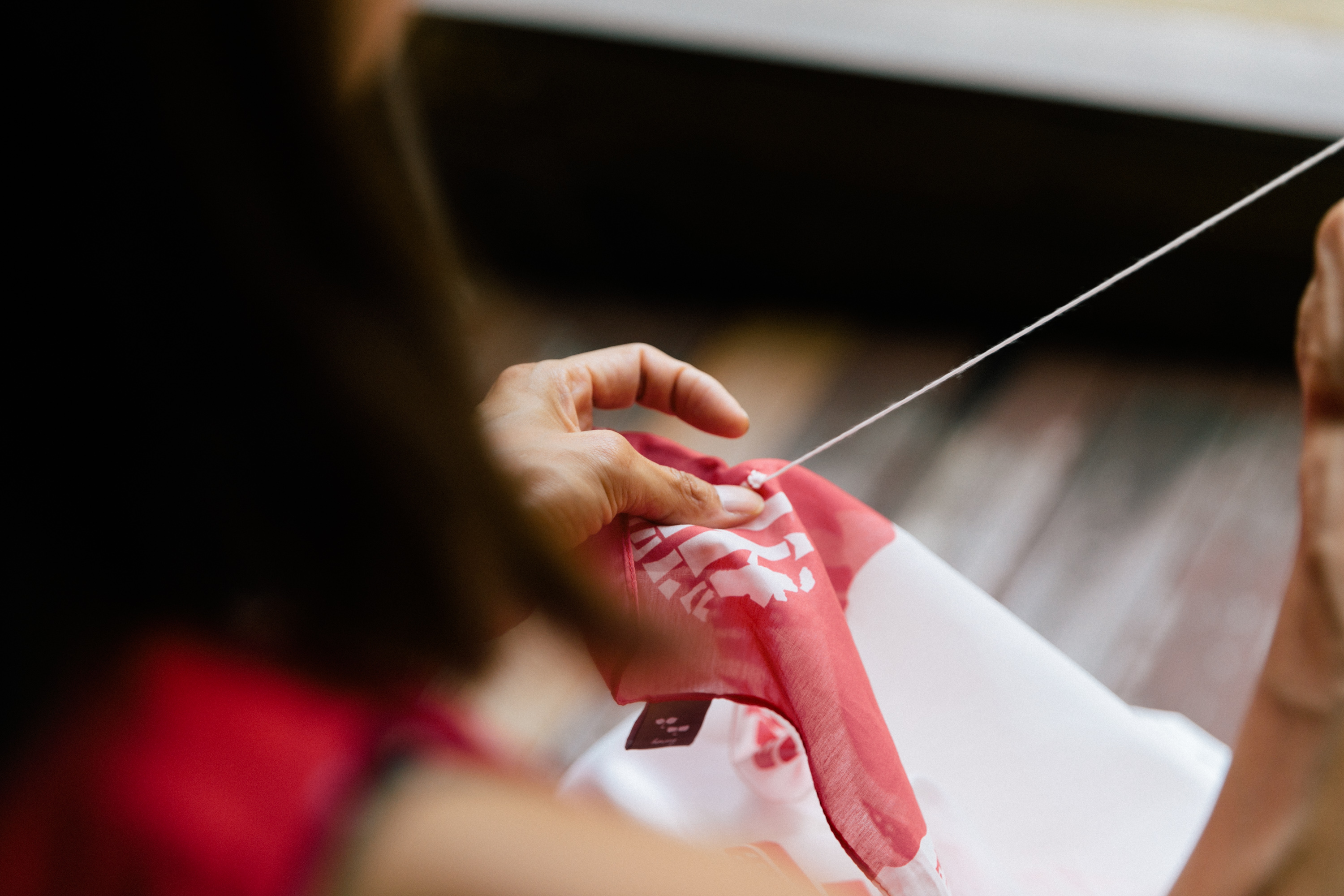 The Utama Collection, featuring the Indah Cotton-Silk Scarf and Jiwa Enamel Brooch, is a set of bespoke accessories designed specially for President Halimah Yacob, who champions for persons with disabilities by supporting their creations.
| | |
| --- | --- |
| Indah Cotton-Silk Scarf | Jiwa Enamel Brooch |
These new merchandise, co-created by artists with disabilities and supportive enterprise partners, carry wonderful stories of Singapore, our people and their aspirations.
Design inspirations are taken from original artworks by two artists from Singapore Association of the Visually Handicapped (SAVH) and fashioned into attractive accessories by Binary Style and Royal Insignia. An embroidery artist with social enterprise Singapore Fashion Runway then adds a final accentuating touch to the scarf.
These accessories are first in a series of quality and customised merchandise that will be launched by the Collective and its enterprise partners, to meet the growing demand for quality gifts with a social cause.
Interested to collaborate with us or support our work?
Please contact us for more information.
Contact us
Utama translates as 'Primary, Prime'
Indah translates as 'Beautiful, Elegant'
Jiwa translates as 'Soul, Life'
As the names suggest, this primary collection embodies the beauty and strength of Singapore and its people.
The Making
Inspired by the NDP2020 Collection, the Collective brought together a team of artists with disabilities and local brands, to customise a scarf and brooch gift set for President Halimah Yacob. This collaboration show the possibilities when different communities are given the opportunity to build on each other's strengths.
Artworks by SAVH artists, Katy Lee and Adeline Vejaletchmy, are collages made up of paper cut-outs. Popularised in the 20th century, by Pablo Picasso and Henri Mattisse, collage is an image presented through the assemblage of different forms and shapes. Both artists picked this as a medium of expression, a tactile art form they were familiar with using the sense of touch.



Katy Lee
Katy, the artist behind "Colours of My Country", is a volunteer and client of SAVH's Touch Art Programme. As a volunteer, she helps other members learn new skills and stay active.




Adeline Vejaletchmy
Adeline, the artist behind "Racial Harmony", is a client of SAVH's Touch Art Programme. Through the programme, she has developed a strong passion for drawing and craft-making.
The choice of working with local brands Binary Style and Royal Insignia was an obvious one, who are not only industry subject matter experts, but also partners that were equally excited about driving inclusion and celebrating the abilities of persons with disabilities. Creatively adapted, the accessories spotlight the special artists' unique designs and styles.

Santhi Tunas
Santhi, founder of lifestyle brand Binary Style, specialising in scarfs and accessories. Originally an architect, she has a knack in designing conversational prints.


Charlotte Hoe
Charlotte is the second generation owner and master enamellist at Royal Insignia. Passionate about developing a culture of craftsmanship in Singapore, Charlotte has dedicated her time towards breathing life into the tradtional craft of enameling.


Ng Xiuzhen
Xiuzhen is a fashion design trainee and model with Singapore Fashion Runway (SFR). Talent-spotted and groomed by SFR, she has been able to pursue her interests and hone her skills in sewing, modelling, and design.
The cotton-silk scarf, rendered in red and white celebratory colours is customised by Santhi Tunas of Binary Style. Key elements of the original artwork were transformed into design motifs and blazoned across the fabric in an elegant, eye-catching pattern. Adding on a final touch of embroidery, is fashion design trainee Ng Xiuzhen of Singapore Fashion Runway.
The bespoke brooch seamlessly combines the two artworks, and gives full expression to the dazzling colours of Singapore's vibrant garden and cityscape. Handcrafted in fine silver with vitreous enamel detailing, the designs are brought to life by master enamellist Charlotte Hoe of Royal Insignia.
​
Binary Style
is a lifestyle brand specialising in conversational prints. The brand is founded by twin sisters designers, Santhi and Sari Tunas who are trained architects and huge nature lovers. Inspired by Singapore's unique history, culture and nature, the duo kickstarted the brand in 2015, with a collection of square scarves telling the Singapore story.
Royal Insignia
is a premier luxury brand for Medals, Jewellery, and Fine Gifts for members of the world's Royal families and international ministries. The atelier begun its history creating Orders, Decorations and Medals for members of the royal family. Having mastered the historical art of medal making, the luxury house brought its impeccable craftsmanship and exceptional creativity to the world of fine jewellery and gifts.
The Singapore Association of the Visually Handicapped
is the national voluntary welfare organization for the visually impaired. Founded in 1951, it promotes the needs, interests and aspirations of the visually handicapped. Their mission is to help the visually handicapped help themselves by acquiring new skills and gaining self-reliance to cope with the integration into society.
Singapore Fashion Runway
is a social enterprise that nurtures people with special needs and disadvantaged groups through its Fashion for a Social Cause movement, so that they can lead a sustainable life. Through art, designing, crafts-making and more, they empower beneficiaries in our society to pursue their talents.