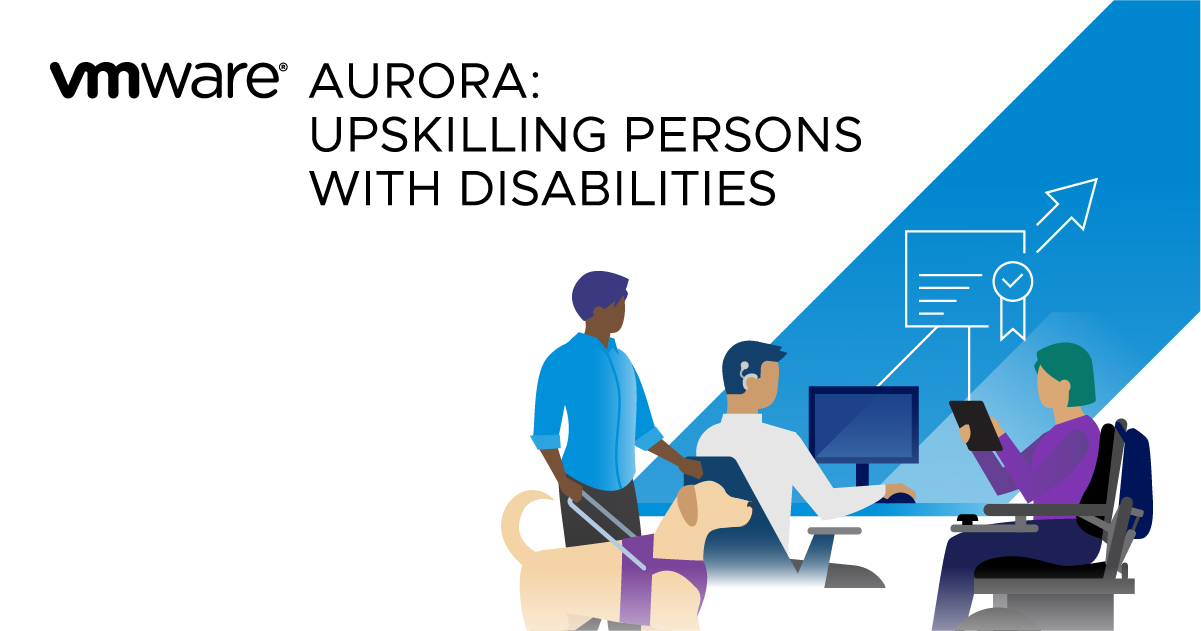 What is it?
The VMware Aurora programme aims to empower persons with disabilities with the skills needed in today's digital workforce. It provides free training covering digital and sales skills – ranging from computer security and internet safety to customer relationship management – to help persons with disabilities to upskill and increase their employability in today's digital workforce.
The online self-paced courses are hosted on VMware's learning portal and are a combination of VMware-curated courses and LinkedIn courses.

Persons with disabilities can apply for the programme through SG Enable.
VMware will also be organising a monthly Ask Me Anything webinar to learn more about VMware Aurora - what training is available, what job opportunities persons with disabilities could access and how the program enhances employability for a sales role in the IT industry. For more information on the webinar, visit:
www.vmware.com/aurora
.
Next webinar date: 20 October 2022, Friday
How to apply
Contact us at learningfund@sgenable.sg with your particulars to apply. Successful applicants will be given a personalised VMware Aurora account to facilitate their learning.

For more Frequently Asked Questions, click here.
Persons with disabilities seeking assistance or training providers keen to partner us can email us at learningfund@sgenable.sg.