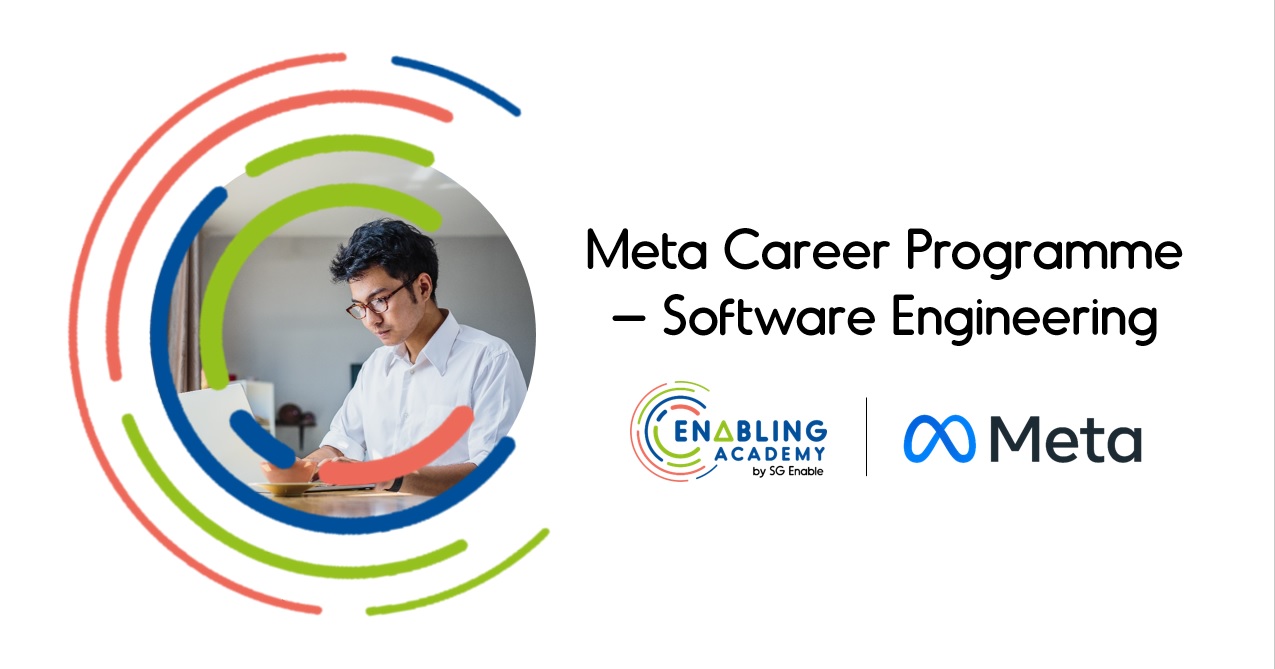 Meta Career Software Engineering Programme
What is it?
Meta Career Programmes offers five career programmes for persons with disabilities interested in upskilling themselves in the field of software engineering. The career programme covers Front-End Developer Programme, Back-End Developer Programme, Android Developer Programme, iOS Developer Programme and Database Engineer Programme.
What courses are available?
The scholarships cover courses in the following areas:
Front-End Developer Programme
Back-End Developer Programme
Android Developer Programme
iOS Developer Programme
Database Engineer Programme
Designed by Meta, these courses allow persons with disabilities to learn at their own pace. These are hosted on Coursera for free, certification is optional and fees apply if required. By completing these certificates, learners will earn industry-recognised credentials from Meta that will unlock exclusive access to the Meta Career Programmes Jobs Board.

Persons with disabilities seeking assistance or training providers keen to partner us can email us at training@sgenable.sg