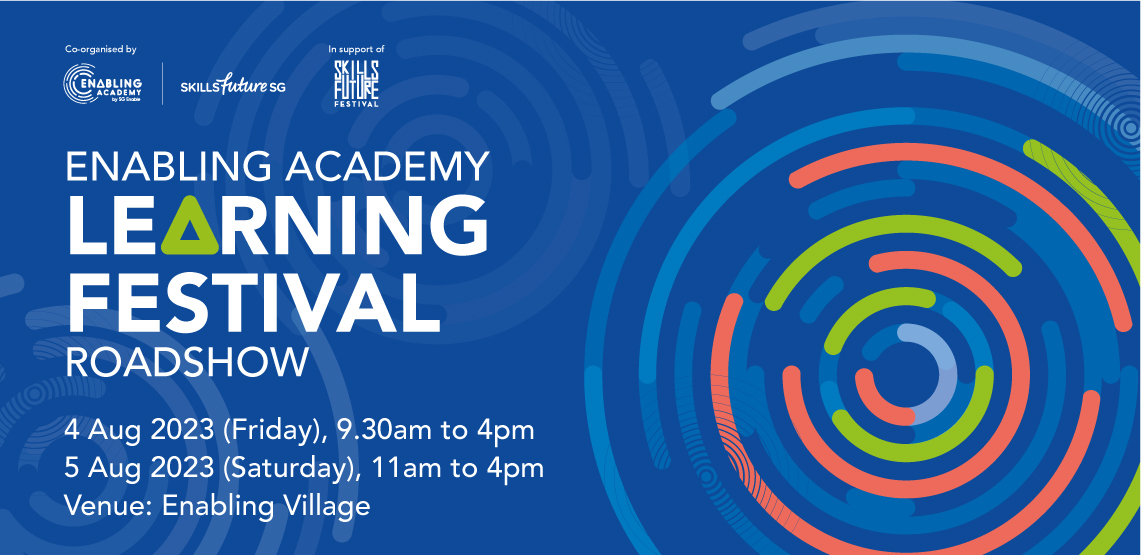 Enabling Academy Learning Festival
The learning festival is held in conjunction with the SkillsFuture Festival 2023 where persons with disabilities can harness the power of learning through a series of curated courses! Persons with disabilities can explore different inclusive vocational training and personal development opportunities at the Festival.

Enabling Academy Learning Festival Roadshow
A key highlight of the Enabling Academy Learning Festival would be the barrier-free roadshow that will be held at Enabling Village on 4 and 5 August where persons with disabilities can participate in taster workshops to have a first-hand experience of the training opportunities available.
Date and Time:
4 August 2023 (Friday), 9.30am - 4.00pm
5 August 2023 (Saturday), 11.00am - 4.00pm
Venue:
Enabling Village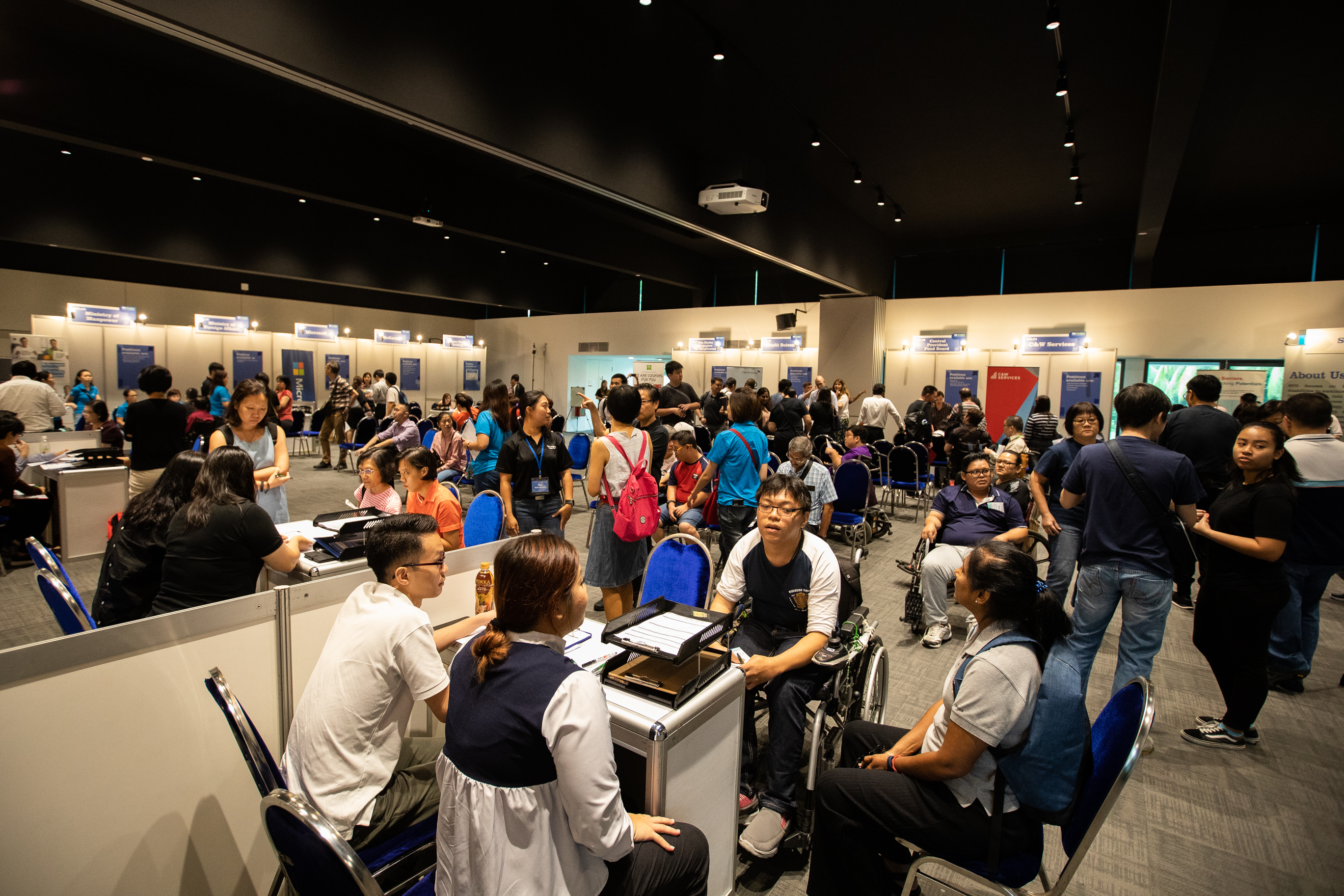 Why You Should Attend

Experience taster workshops!
Explore and enroll in accessible courses to help boost your confidence and readiness for work.
Discover resources and funding support available for persons with disabilities.
Stay tuned for more information on the roadshow.
Who Should Attend?
Persons with disabilities
Caregivers
Network of support around persons with disabilities which include SPED school transition planning coordinators, disability sector professionals from IHLs, SPED schools and SSAs who wish to know more about accessible, responsive and quality learning opportunities for persons with disabilities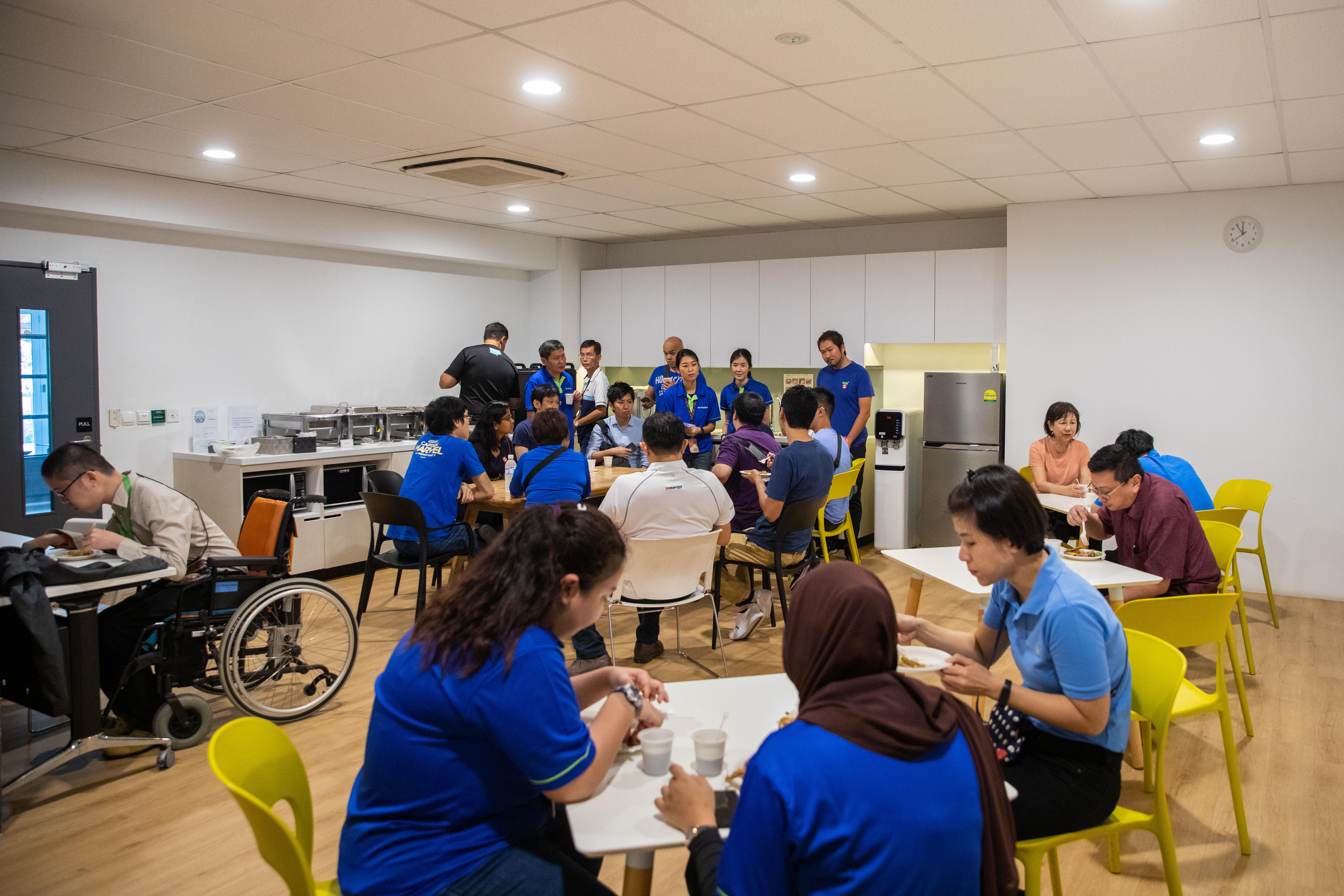 Training Provider Booths
Discover a World of Possibilities
Our training providers provide a wide array of accessible courses for personal and professional development. Check them out at the booths at the Enabling Academy Learning Festival Roadshow to find out more!
| S/N | Training Provider |
| --- | --- |
| 1. | Aspire Inclusive Education |
| 2. | SPD |
| 3. | DBS Foundation |
| 4. | SpedGrow |
| 5. | IncludED |
| 6. | Autism Resource Centre (ARC) Learning Academy |
| 7. | MINDS |
| 8. | Presbyterian Community Services |
| 9. | Singapore Fashion Runway |
| 10. | Institute of Technical Education |
| 11. | A Kind Place |
| 12. | Hatch Academy |
Taster Workshops

Click on the workshop title to view a description of the course and register through the link at the bottom of the page.
4 August 2023 (Friday)
5 August 2023 (Saturday)